Grand reopening! Coffee hour, 2pm Friday 4/15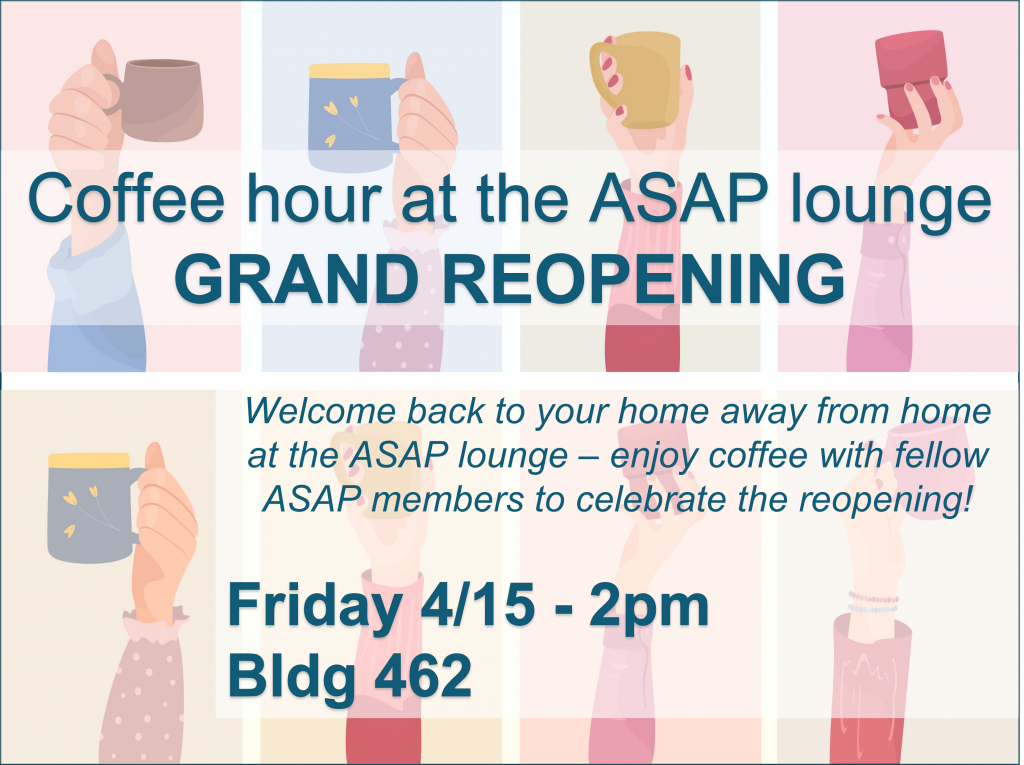 The Lounge is located on the corner of Bell Ave/Center Street, in Bldg 462 and is open Monday-Friday from 8am to 8pm. Post-docs may come and enjoy the relaxing atmosphere and networking shared over snacks, watching TV or playing foosball, pool or ping pong. The ASAP Lounge can be used as a quiet place to have lunch with colleagues or watch the soccer finals. Well supervised children may be permitted.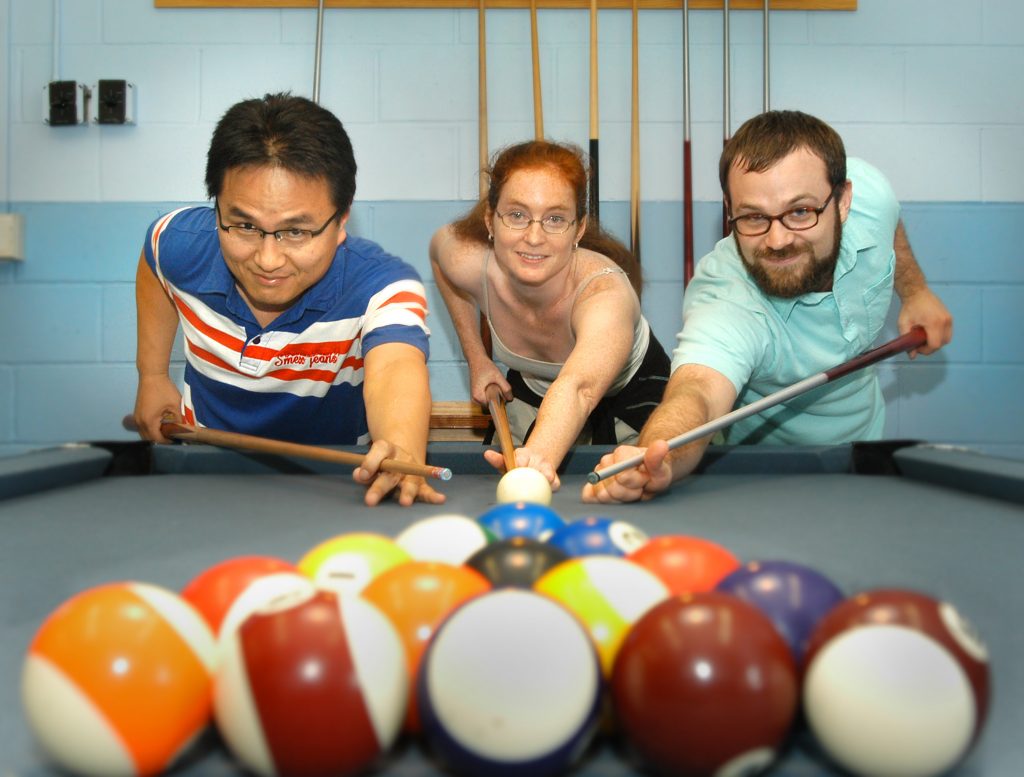 Due to current pandemic situation, ASAP lounge is currently closed.